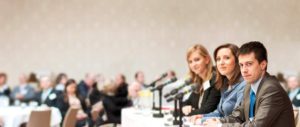 Every year Autism Calgary organizes and hosts the School Parent Panel on Grades 1-12 for Children with ASD.  This event is an opportunity to get informed through other parents experiences of children with ASD (Autism Spectrum Disorder) about the various educational options available to them in Calgary and surrounding area.
This is one of our most successful events. We hope you will join us!
WHEN: Thursday, March 9, 2017
WHERE: Executive Royal Hotel – 2828 23 St NE, Calgary, AB  map
TIME: 6:30-9:00 pm
What can you expect?
Handouts– what we know about relevat educational options available in Calgary for our children.
Introduction by Lyndon Parakin, Executive Director of Autism Calgary on the current status of special needs education in Alberta
Short presentations by individual parent volunteers  sharing what they know about specific school placements.
Q and A period.
Schools that will be represented: *these may change without notice
CBE – Elementary, Junior High, and High School
CSSD – Elementary, Junior High and High School
QUEST
JANUS ACADEMY
NEW HEIGHTS
THIRD ACADEMY
HOME SCHOOLING – Elementary – High School
Please register by clicking on the button below.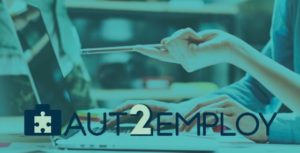 Help Wanted!
The project is ready to Get Rolling!  It's time to plan!
A successful collaboration between the Haskayne School of Business and a parent group seeking the creation of a social enterprise for individuals with ASD is moving forward. The business concept, called Aut2Employ, was developed by a group of MBA students and has caught the eye of Innovate Calgary and business consultants in the Calgary community (link to article here). The time is right to move forward with plans to create a business for individuals on the Autism Spectrum. We are looking for volunteers to get involved and commit time and energy towards making this happen.
Interested parties are cordially invited to the Kick-Off meeting being held at The Ability Hub #300, 3820-24 Ave N.W. on Wednesday March 8th, 2017 at 6:30 pm.  Join us to learn more about this exciting initiative and find out how you can get involved. Please RSVP to Shirley Anderson at shirley [dot] anderson [at] sinneavefoundation [dot] org
The Autism Calgary Office will be closed February 22nd, 2017.
We will be getting ready for the 25th Anniversary Event "An Evening with Temple Grandin" at the Hyatt Regency Hotel.
For more details on this event please click here.
Tickets are still available.
Sorry for any inconvenience this may cause.
We will reopen on Thursday, February 23, 2017.
What in the World is Going On?
February 2017 Edition
By Maureen Bennie
---
Member,
Autism Calgary Community
Director,
---
What in the World is Going On in Autism
February 2017 Edition
This month's exciting news is Temple Grandin is coming to Calgary on February 22nd to give an evening talk. Temple is arguably the most famous woman in the world with autism and her successful career in the animal industry has been an inspiration to the autism world. Temple is a prolific writer/speaker in both the field of animal behavior and autism.
The Autism Awareness Centre bookstore will be at this event with Temple's books. She will do an author signing before her talk starts and afterwards as well. She is a wonderful speaker and gives great insight into what it means to have autism and how we can best support individuals on the spectrum.
Bo Hejlskov Elven, Swedish psychologist, has just translated his Swedish website into English and it is well worth a visit. His recent blog post, The Autism Car, explains the implications for people with autism not being able to predict future outcomes. Without the ability to predict the future, it becomes difficult to know the limits of how bad things can get.
This can be illustrated with a car metaphor. To have autism is like driving 90 mph in the dark with no lights on. That would cause a huge anxiety for all of us. You have no idea what might happen, you just rush ahead in the night.
If you are interested in hearing Bo give a short 40 minute talk, watch his presentation from the 2016 Autism Europe Edinburgh Conference this past September. He'll be giving an all-day talk for Autism Awareness Centre in Halifax, NS this April.
Parents can attest to the statistic that children with autism are 3.5 times more likely to suffer from gastrointestinal problems, such as constipation or chronic diarrhea. New research suggests that these gastrointestinal issues may occur in response to elevated stress hormone levels, particularly cortisol.
"Our findings suggest there may be a subset of patients for which there may be other contributing factors. More research is needed, but anxiety and stress reactivity may be an important factor when treating these patients," said lead author Dr. David Beversdorf.
Beversdorf, an associate professor at the University of Missouri-Columbia's Thompson Center for Autism and Neurodevelopmental Disorders, says laxatives are often used to treat constipation and other lower gastrointestinal issues in patients with autism.
But knowing more about the relationship between cortisol levels and gastrointestinal symptoms could help physicians determine a better course of action.
These symptoms make sense given our knowledge of what chronic stress can do to our bodies. Stress can be reduced by regular exercise. Read on to hear the results of a new study on exercise and challenging behavior.
And more information feeding issues – Dr. Elizabeth Shea from the Birmingham Food Refusal Clinic has a short video about why autistic people may struggle with eating issues and outlines how professionals can best support them.
We often hear autism described in negative or deficit terms, but what about all the positive and unique traits that people with autism have? In The 10 Traits of Individuals with Autism Which Get Overlooked, the focus is on a person's strengths rather than weaknesses. Eye for detail, visual perception, creative thinking and long-term memory are just a few of the positive traits.
My most popular Facebook post this month was about the accessory dwelling unit (ADU). An ADU is attached to the parents' or caregiver's home and provides a separate, self-contained living space with accessibility to the main home. A mix of high- and low-tech devices can make the living situation work safely.
Yung Ting Engelbrecht, a 23 year old man with both autism and Down Syndrome, is a great example of how this living arrangement can be successful. He lives in Vancouver, WA. The idea to build an ADU for Yung Ting came about when his parents started exploring housing options. Yung Ting doesn't like to be around people all of the time, so a roommate situation didn't seem ideal, and apartments were expensive. Initially, they wanted to construct a tiny house on wheels that could be moved, but they couldn't secure the permits to do that.
Yung Ting is able to do quite a few things independently like make his own breakfast, shower and follow a schedule. If parents were around all the time, it could make independent living more challenging because parents are too apt to jump in and assist. The ADU sound like a great living option and is certainly working for this family.
You can always find lots of sensory tools for young children, but not as many for older kids. And Next Comes L website has posted a printable list of over 40 calming tools for older kids, all very age appropriate and socially acceptable. If you still have younger children in your charge, there is also a 40 plus item list available too.
Matthew Lager, a nonverbal young man with autism, gave a 10 minute TASH talk entitled Diagnosis Disruption: Debunking the Myths of Non-verbal Autism which is absolutely brilliant. Many people mislabel nonverbal individuals as low functioning and of low intelligence. Matthew says, "My life changed in ways most cannot comprehend the summer of 2014 when my parents took me to Herndon, Virginia to see Elizabeth Vosseller. My hero, Elizabeth, introduced me to the letterboards. Through a letterboard and now keyboard I am able to communicate my true thoughts by spelling them one finger at a time.  I wrote this presentation on a key board tapping the letters one at a time."
At my previous school, I was not allowed to spell to communicate and therefore was unable to change their incorrect assumptions of me.  They were unable to see beyond my atypical behavior. As a result, I was taught at the first grade level last year.  My new school was open to seeing me differently and allowing me to use the letterboard all day.  I am now taught at grade level which is eight grades higher than instruction at my previous schools. I wish they could see me today and perhaps treat others with so called low functioning autism differently.  This school move only occurred when a group of experts in the school system were willing to suspend their preconceived ideas about autism. I hope you are willing to do this also by hearing what my friends who are here and I have to say.
Matthew's talk should be required reading for anyone who works with or has contact with nonverbal individuals. My children were both nonverbal until almost the age of 5, yet they could type and spell from the age of 3. Never assume intelligence based on what you think you see. Thank you, Matthew, for opening our eyes.
We've been saying this for a long time in the Low Arousal Approach, but researchers are now finding that challenging behavior can be greatly reduced by adding exercise to the daily routine.
A new study concluded that aerobic cybercycling in physical education showed promise for improving self-regulation and classroom functioning among children with complex behavioral health disorders. This school-based exercise intervention may significantly improve child behavioral health without increasing parental burden or health care costs, or disrupting academic schedules.
Communicating with people on the autism spectrum can have its challenges, but the new book Communicating Better with People on the Autism Spectrum can really help. Covering verbal and non-verbal communication, author Paddy-Joe Moran presents 35 simple tips and strategies to help professionals improve their communication and relationships with individuals on the autism spectrum.
The book explains everything from person-first language through to the use of specific, rather than open-ended, questions, and a focus on taking the individual's lead with their preferred language and terminology is central to the book.
Voice, pitch and rhythm, known as prosody, are an important part of communicating effectively. Prosody Intervention for High-Functioning Adolescents and Adults with Autism Spectrum Disorder is a new book that addresses the transition to adulthood and improving communication. Through a program of evidence-based lessons and resources, this book helps to develop verbal and nonverbal skills essential to adult life, particularly in the context of looking for a job or social situations. It is a complete curriculum, covering everything from self-calming to fluency and conversational skills, and includes lesson plans, handouts, and homework.
The program has been successfully used by the authors in their work with people on the autism spectrum and will be a life-changing resource for professionals as well as for parents and people on the autism spectrum wanting to improve their ability to communicate well.
These are the highlights of what in the world is going on in autism for February 2017.
Did you enjoy this post?
Please share it with your friends on your favourite social network.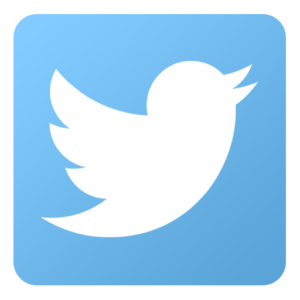 twitter handle (@Informed_Autism)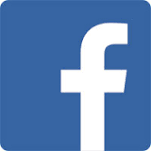 Visit Autism Awareness Centre's website at www.autismawareness.com for more great information.
What in the World is Going On?
January 2017 Edition
By Maureen Bennie
---
Member,
Autism Calgary Community
Director,
---
What in the World is Going On in Autism
January 2017 Edition
I like to start January editions with having a look back at the previous year. The Autism Doctor has done a good review of the autism literature by topic for 2016. If you prefer to listen to autism highlights rather than read a review, there is this 20 minute podcast from the Autism Science Foundation. Spectrum News talks about 5 trending topics for 2017 as well as 2016's ten most notable papers.
Quotes of the year from various autism articles can be read here. If you are a visual person, you may enjoy the favorite photos of 2016.
Are you interested in voting for your favorite autism blogger for 2017? Check out The Art of Autism to vote. Even if you don't want to vote, I encourage you to visit the page to see the wide range of autism blogs. There is so much to discover!
With more people traveling all the time, airports are urged to provide better support for people with hidden disabilities. I recently flew to Montreal with my son for the first time in November. You can read about our experience, find out about flight programs in Canada, as well as discover tips and tools to make flying easier in my recent article.
Families have often said that a dog in their home improves the quality of life for their child with autism. A new study published in July 2016 confirms that dog ownership can reduce stress for families who have children with autism.
"While there is growing evidence that animal-assisted therapy can aid in the treatment of children with autism spectrum disorders, this study is one of the first to examine how pet dog ownership can also improve the lives of those more widely affected by autism," said the principal investigator on the study, Professor Daniel Mills. "We found a significant, positive relationship between parenting stress of the child's main caregiver and their attachment to the family dog. This highlights the importance of the bond between the carer and their dog in the benefits they gain."
Last year, we got a black cat – Mr. Darcy – from the Meow Foundation. He has had the same effect on our family as the dogs have in the study. Our daughter has become very attached to Mr. Darcy and would like to volunteer with cats, hoping it may turn into a job someday.
People who feel significant gender distress because their gender identity differs from their birth sex have higher than expected rates of autism. An article in Spectrum explores how people with autism feel they are living between genders.
"Between 8 and 10 percent of children and adolescents seen at gender clinics around the world meet the diagnostic criteria for autism, according to studies carried out over the past five years, while roughly 20 percent have autism traits such as impaired social and communication skills or intense focus and attention to detail. Some seek treatment for their gender dysphoria already knowing or suspecting they have autism, but the majority of people in these studies had never sought nor received an autism diagnosis."
The Autism Europe conference in Edinburgh also had research presentations on the topic of gender dysphoria.
Making eye contact has been a long debate in the autism community. Should we insist on it? Why do children find it difficult to make eye contact? A new study, published in November in the American Journal of Psychiatry, has added more context to this hotly debated topic.
"These results go against the idea that young children with autism actively avoid eye contact," said the study's leader Warren Jones told Science Daily, who is also the director of research at the Marcus Autism Center in Atlanta, Georgia. "They're looking less at the eyes not because of an aversion to making eye contact, but because they don't appear to understand the social significance of eye contact."
Understanding this is important because the research says children aren't looking away due to an aversion but rather because they don't understand that making eye contact is a part of good social skills. We may need to adapt interventions to assist with eye contact in the context of social skills.
Judy Endow's latest blog post entitled Autism Neurology and Behavior was one of my most read posts this month on Facebook. Judy talked about neurological differences in response to being asked to do school work. The student with autism often interprets such a request as a surprise and responds accordingly. Please read this post, especially if you are a teacher, as it will change the way you work with students on the spectrum.
When children are being diagnosed with ASD, mothers are seeking a diagnosis because they see aspects of themselves as they research their child's disorder. In a recent article in the UK Guardian, women are finding out more about themselves as being possibly on the spectrum and start seeking a diagnosis. Women have long been misdiagnosed or not diagnosed at all with ASD due to presenting differently than their male counterparts.
If you wish to learn more about being a woman on the spectrum, visit the Scottish Women's Autism Network page as they have an excellent guide for women on how to engage with health professionals and other resources. There is also the extensive website Autism Women's Network.
Toronto artist Niam Jain, 13, is making a huge splash with his artwork. Diagnosed with ASD at the age of 2, Jain recently burst onto the art scene and began selling his paintings. He has sold 50 paintings and made $50,000. He is now branching into fashion. You can read more about this extraordinary teenager here.
Self-regulation, mindfulness and relaxation have become trending topics in autism. The new book Stay Cool and In Control with the Keep-Calm Guru introduces wise ways for children to recognize and cope with anxiety, anger, frustration, and other difficult emotions. Using everything from yoga poses and pressure holds, to deep breathing and relaxing coloring activities, the Keep-Calm Guru shows kids how to take back control and feel cool, calm, and just right.
And continuing on this theme, A Smart Girl's Guide: Worry: How to Feel Less Stressed and Have More Fun teaches tried-and-true ways to overcome fears and create a sense of calm. A girl can take quizzes to discover more about herself and her concerns, and read advice from real girls who found ways to deal with their own worries. The book is packed with proven techniques for handling worry and creating confidence—freeing her to be the girl she's meant to be. Suitable for ages 8–12.
These are the highlights of what in the world is going on in autism for January 2017. All the best in the New Year!
Did you enjoy this post?
Please share it with your friends on your favourite social network.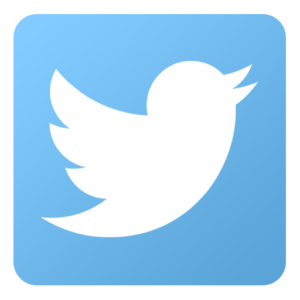 twitter handle (@Informed_Autism)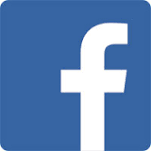 Visit Autism Awareness Centre's website at www.autismawareness.com for more great information.