What in the World is Going On?
June 2017 Edition
By Maureen Bennie
---
Member,
Autism Calgary Community
Director,
---
What in the World Is Going On
June 2017
There are more exciting developments for autism on the film front this fall – now Thomas the Tank Engine will introduce engine Theo who has autistic traits in Journey Beyond Sodor. Ian McCue, Senior Producer of Thomas & Friends, said: "With the characteristics of Theo, there is an intentional nod to autism, albeit a subtle one for our autistic fan base, some of who have become good friends."
ABC will be airing The Good Doctor this fall, starring Freddie Highmore as a young doctor with autism and savant syndrome. There are mixed feelings about the show because some people think it will highlight autism in a positive way, while others think it will create sterotypes like the movie Rainman did. Whatever the outcome, we are now seeing autism more in mainstream shows which will raise awareness and hopefully understanding further.
Autism Nova Scotia launched its Autism Aviators program in conjunction with the Stanfield Airport on May 8th. This program is designed to give people with ASD a chance to go through all the steps for airline travel such as check in, security and boarding a plane.
More than a dozen families took part in this mock flying experience. Having a chance to walk through this process lessens anxiety and makes the real thing more predictable and familiar.
One program happening at the Calgary Airport is the Pet Access League Society (PALS) is bringing their dogs to the airport to help calm anxious travelers. Pre-Board PALS operates during the busiest days of the week – Thursday to Sunday.
The program began a year ago and has grown from 11 dogs a week to 35. I even spoke with PALS about bringing up a cat in September for our 18 year old daughter's first flying experience. They have said yes to our request!
YYC Navigators Program is operating at the Calgary Airport as well for the third year in a row. This year's event took place on May 10th. Keep checking in with them to see when another flight simulation will be offered.
There has been a misconception that poor communication/low verbal skills in people with autism is a cause of tantrums due to being frustrated. New research from Penn State College says this is not the case.
Cheryl D. Tierney, associate professor of pediatrics, College of Medicine, Penn State Children's Hospital says, "There is a common pervasive misbelief that children with autism have more tantrum behaviors because they have difficulty communicating their wants and their needs to caregivers and other adults. The belief is that their inability to express themselves with speech and language is the driving force for these behaviors, and that if we can improve their speech and their language the behaviors will get better on their own. But we found that only a very tiny percentage of temper tantrums are caused by having the inability to communicate well with others or an inability to be understood by others."
Tierney states that we need to focus more on improving behavior rather than speech and language to reduce tantrums. Parents need to know that behavior may not improve as speech develops. They will need additional support to see improvement in behavior.
Sleep disorders has long been a topic of discussion around those with autism. A new study has found that the less a child sleeps, the more severe their autism symptoms will be.
"Insufficient sleep appears to take the biggest toll on a child's ability to make friends: Every four-minute decrease in sleep duration is associated with a one-point increase in a score that reflects a child's difficulty in forming peer relationships."
Researchers found that children who sleep unusually little have more severe social difficulties and repetitive behaviors, and lower IQ scores, than those who sleep a lot.
"It's still unclear whether sleep problems are a cause or a consequence of severe autism features, or if the chain of causation runs in both directions. Behavioral problems and certain medications may both interfere with children's ability to sleep soundly, the researchers say."
No married couple can say having one or more children with autism hasn't put their relationship to the test. Lisa Jo Rudy wrote a blog post on how collaboration can help keep a marriage strong. She is a mother of a teen with autism. Her five reasons why autism puts a strain on a relationship make sense. Sometimes it's helpful to read these articles and be aware of what may be putting you at odds with your partner.
I am a big fan of Bo Hejlskov Elven's books and his blog. His recent post on token economies really made sense as to why they don't work in the long run. Bo writes about the negative effects over time of this system such as they can be perceived as punishment, they lose their effectiveness over time, and it keeps a power relationship intact where the adult holds all the cards. This post is worth a read because token economies need to be re-examined for their detrimental effects.
My most popular post this month on my Facebook page was about mothers experiencing fatigue and mental distress. While the study highlighted in this article was not new (from 2011), the results struck a chord with people. Fatigue is different from being tired.
"Factors associated with high levels of fatigue were poor maternal sleep quality, a high need for social support and poor quality of physical activity. Fatigue was also significantly related to other aspects of wellbeing, including stress, anxiety and depression, and lower parenting efficacy and satisfaction."
There is a need for "interventions to specifically target parental fatigue and its impact on families affected by ASD both in the present and longer term. In addition to interventions targeting child sleep problems, parents are likely to benefit from psycho-education about fatigue and its potential effects on wellbeing, parenting and caregiving."
Hot off the press and the first book of its kind, What to Do about Smearing – A Practical Guide for Parents and Caregivers of People with Autism, Developmental and Intellectual Disabilities addresses the often hidden, yet not uncommon, behaviour of fecal smearing among children and adults with autism and developmental and intellectual disabilities. This practical handbook shows how to tackle this often embarrassing and difficult issue in a positive way.
Informing parents and caregivers of the many causes of smearing, the author offers tried-and-tested, everyday approaches for managing this behaviour. This supportive guidebook includes down-to-earth advice, helpful picture narratives, examples of how to prepare and use diary sheets for behaviour analysis, and practical exercises that can be carried out at home. There is also advice on what to do if a child ingests feces, and dealing with persistent or recurring smearing. With a focus on positive low-arousal responses and featuring the voices of parents who have experience of their child's smearing, families will feel supported and confident in identifying the causes of smearing, and be able to choose and carry out appropriate preventative approaches.
Kerry Mataya 's new book Talk with Me: A Step-by-Step Conversation Framework for Teaching Conversational Balance and Fluency for High-Functioning Individuals with Autism Spectrum Disorders is a result of the vast experience Kerry has had teaching conversation in her weekly social skills groups.
The Conversation Framework is a unique strategy that provides an approach to assessing and teaching conversation skills in a group setting that is effective for most students who have difficulty engaging in conversations, including students with HF-ASD. The Conversation Framework presented in Talk With Me breaks down the elements of a conversation which must be mastered in order to be proficient at carrying out conversations. The framework was developed and refined across many years based on a review of the relevant research along with close observation of how people talk to each other – what conversations really sound like.
Many find it difficult to teach conversation skills, but the Conversation Framework provides a simple and easy-to-implement process for teaching effective conversational habits. If you're looking for a comprehensive model with assessments, data collection, visual supports, drills, and prompt examples – this is your book!
These are the highlights of what in the world is going on in autism for June 2017.
Did you enjoy this post?
Please share it with your friends on your favourite social network.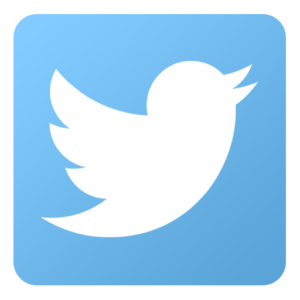 twitter handle (@Informed_Autism)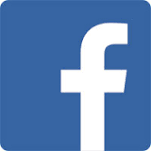 Visit Autism Awareness Centre's website at www.autismawareness.com for more great information.
Come join Rocky Mountain Rhythm Makers for an evening of fun and exercise through music!
EVERYONE is WELCOME!
Tuesday, May 23rd from 7-9pm
at Autism Calgary 3639 26th St NE map
Rocky Mountain Rhythm Makers are a group of musicians whose goal is to bring enjoyment and exercise through music. They will be bringing a variety of percussion and rhythm instruments.
For more information about Rocky Mountain Rhythm Makers please call Rob Clancy at 403-542-8562 (Monday – Saturday)
Part of Academy of Rhythm and Design
FUN AND EXERCISE THROUGH MUSIC
Calgary's economy can't stop us from bringing our community together for a fun, family summer event. We are so excited to invite our member's to the first Autism Calgary Old Fashioned Picnic! Join us for a lovely afternoon together with face painting, games and community!
When: Saturday June 17, 2017 11am-2pm
Where: Mount Pleasant Community Hall, 602 22 Ave NW. Indoor and outdoor space available
Why: For an afternoon of good, old fashioned family fun! And to celebrate Autism Calgary's 25th Birthday!
Bring your own blanket and picnic lunch! Join us in our activities and bring some of your own! We will be having face painting as well as some old fashioned games like tug of war, sack races and three legged races.
NOTE: Due to high demand this event is for individuals and families who are CURRENT members of Autism Calgary. To become a member in order to register for other future events please click here 
Autism Calgary is looking for artists who would like to sell their work at Autism Calgary's booth for the upcoming event Heart for Art, on June 29th, 2017.
Any and all art mediums are welcome, such as painting, drawing, photography, jewelry, glass, sculpture, craft, film, video, music, textiles, print, and any combination of mediums.
Those who wish to apply please contact Joelle at joelle [at] autismcalgary [dot] com for the application form, or for more details.
Autism Calgary's Volunteer Office Assistant, Aidan, has another great vlog!
Autism Calgary with Aidan: A Chat with Maria!
Keep watching our space for new episodes regularly!