Next Meeting: Wed Sept 17, 2014, 7-9pm
Location: Autism Calgary Office
174, 3359-27th Street NE 
---

If you are unable to register with the EventBrite link above, leave a voice message at 403-250-5033 (dial zero), leave your name and contact information.
At our next scheduled meeting, come and take a break, join other fathers for a night out.  We will relax, talk about the weather, politics, sports, stock prices for Tea,… whatever interests us.  We may also plan for some outings and activities; sometimes with and sometimes without our children, youth, or adult kids, and/or significant other.  For some meetings we might have a special guest, but we'll let you know ahead of time on this website blog.
As parents living with Autism Spectrum Disorder, we don't often have time to get together with our friends or to get to know our neighbours.  And so the Fathers Autism Network or FAN is here!
FAN has been Inspired by a volunteer dad that has come forward to lead the team, Mr. Andrew Joseph.  Come join Andrew and other fathers at one of our monthly FAN meetings.
Fathers of children, youth, or adult children with ASD, and fathers that may have ASD themselves are welcome to join FAN.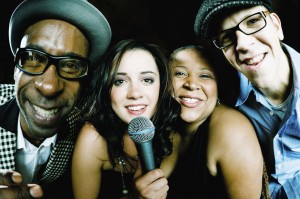 We are looking for singers!  Come and join our wonderful conductors, Nicola, Corrine and Caleb every Tues afternoon at Deerpark United Church this fall,  for an hour of singing and friendship.  This choir session will run for 6 weeks.
What:   Choir- singing together and enjoying the experience. All abilities welcome.
Who:  Youth and Adults with ASD,  ages 16 and up
Where:   Deerpark United Church- 77 Deerpoint Rd SE  Calgary, AB
When:  Every Tuesday for 6 weeks. starting Sept 23rd/2014  from  1:30 pm- 2:30pm
Cost: $25.00 dollars for the 6 week session.
To Register : call Lauren at 403-250-5033 (X 0) or email info [at] autismcalgary [dot] com
Emotional Freedom Techniques (EFT) is a form of counseling intervention that draws on various theories of alternative medicine including acupuncture, neuro-linguistic programming, energy medicine, and Thought Field Therapy (TFT). It is best known through Gary Craig's EFT Handbook, published in the late 1990s, and related books and workshops by a variety of teachers. EFT and similar techniques are often discussed under the umbrella term "energy psychology".
Advocates claim that the technique may be used to treat a wide variety of physical and psychological disorders, and as a simple form of self-administered therapy.                                                                                                      (Source – Wikipedia)
Janice Smylie has been an EFT Trainer and Practioner for over 10 years. She will be presenting at the Autism Calgary Office on Thursday, September 25th from 7pm-9pm. map
This group is for parents of children on the autism spectrum ages 0-18.
We aim to help parents connect and to  share their stories, challenges  and successes of living with their special children.
The meeting is at Autism Calgary office 174-3359-27th Street NE,  from 7-9 pm. The next meeting date is October 2, 2014.
All parents welcome.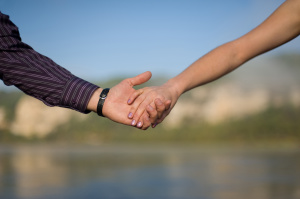 To be a partner to someone with Asperger's (AS) is, for better or for worse, filled with unique moments. Neurotypical (NT) partners experience marriage differently than they would in an NT/NT relationship.
We would like to offer an opportunity for NT spouses to come together once a month,  and explore the successes and challenges of their relationships. This is an opportunity to learn more about ourselves, our strengths and also areas of focus for personal healing and growth. The group runs the second week  of every month, on Tuesdays from 7-9 pm. The next support group meeting will be Tuesday, October 7th at the Autism Calgary Office, 174, 3359 27th Street NE, T1Y 5E4.  Registration is required.
To register,  click here.
For more information email: info [at] autismcalgary [dot] com Phone 403-250-5033- (press 0)