What in the World is Going On?
January 2017 Edition
By Maureen Bennie
---
Member,
Autism Calgary Community
Director,
---
What in the World is Going On in Autism
January 2017 Edition
I like to start January editions with having a look back at the previous year. The Autism Doctor has done a good review of the autism literature by topic for 2016. If you prefer to listen to autism highlights rather than read a review, there is this 20 minute podcast from the Autism Science Foundation. Spectrum News talks about 5 trending topics for 2017 as well as 2016's ten most notable papers.
Quotes of the year from various autism articles can be read here. If you are a visual person, you may enjoy the favorite photos of 2016.
Are you interested in voting for your favorite autism blogger for 2017? Check out The Art of Autism to vote. Even if you don't want to vote, I encourage you to visit the page to see the wide range of autism blogs. There is so much to discover!
With more people traveling all the time, airports are urged to provide better support for people with hidden disabilities. I recently flew to Montreal with my son for the first time in November. You can read about our experience, find out about flight programs in Canada, as well as discover tips and tools to make flying easier in my recent article.
Families have often said that a dog in their home improves the quality of life for their child with autism. A new study published in July 2016 confirms that dog ownership can reduce stress for families who have children with autism.
"While there is growing evidence that animal-assisted therapy can aid in the treatment of children with autism spectrum disorders, this study is one of the first to examine how pet dog ownership can also improve the lives of those more widely affected by autism," said the principal investigator on the study, Professor Daniel Mills. "We found a significant, positive relationship between parenting stress of the child's main caregiver and their attachment to the family dog. This highlights the importance of the bond between the carer and their dog in the benefits they gain."
Last year, we got a black cat – Mr. Darcy – from the Meow Foundation. He has had the same effect on our family as the dogs have in the study. Our daughter has become very attached to Mr. Darcy and would like to volunteer with cats, hoping it may turn into a job someday.
People who feel significant gender distress because their gender identity differs from their birth sex have higher than expected rates of autism. An article in Spectrum explores how people with autism feel they are living between genders.
"Between 8 and 10 percent of children and adolescents seen at gender clinics around the world meet the diagnostic criteria for autism, according to studies carried out over the past five years, while roughly 20 percent have autism traits such as impaired social and communication skills or intense focus and attention to detail. Some seek treatment for their gender dysphoria already knowing or suspecting they have autism, but the majority of people in these studies had never sought nor received an autism diagnosis."
The Autism Europe conference in Edinburgh also had research presentations on the topic of gender dysphoria.
Making eye contact has been a long debate in the autism community. Should we insist on it? Why do children find it difficult to make eye contact? A new study, published in November in the American Journal of Psychiatry, has added more context to this hotly debated topic.
"These results go against the idea that young children with autism actively avoid eye contact," said the study's leader Warren Jones told Science Daily, who is also the director of research at the Marcus Autism Center in Atlanta, Georgia. "They're looking less at the eyes not because of an aversion to making eye contact, but because they don't appear to understand the social significance of eye contact."
Understanding this is important because the research says children aren't looking away due to an aversion but rather because they don't understand that making eye contact is a part of good social skills. We may need to adapt interventions to assist with eye contact in the context of social skills.
Judy Endow's latest blog post entitled Autism Neurology and Behavior was one of my most read posts this month on Facebook. Judy talked about neurological differences in response to being asked to do school work. The student with autism often interprets such a request as a surprise and responds accordingly. Please read this post, especially if you are a teacher, as it will change the way you work with students on the spectrum.
When children are being diagnosed with ASD, mothers are seeking a diagnosis because they see aspects of themselves as they research their child's disorder. In a recent article in the UK Guardian, women are finding out more about themselves as being possibly on the spectrum and start seeking a diagnosis. Women have long been misdiagnosed or not diagnosed at all with ASD due to presenting differently than their male counterparts.
If you wish to learn more about being a woman on the spectrum, visit the Scottish Women's Autism Network page as they have an excellent guide for women on how to engage with health professionals and other resources. There is also the extensive website Autism Women's Network.
Toronto artist Niam Jain, 13, is making a huge splash with his artwork. Diagnosed with ASD at the age of 2, Jain recently burst onto the art scene and began selling his paintings. He has sold 50 paintings and made $50,000. He is now branching into fashion. You can read more about this extraordinary teenager here.
Self-regulation, mindfulness and relaxation have become trending topics in autism. The new book Stay Cool and In Control with the Keep-Calm Guru introduces wise ways for children to recognize and cope with anxiety, anger, frustration, and other difficult emotions. Using everything from yoga poses and pressure holds, to deep breathing and relaxing coloring activities, the Keep-Calm Guru shows kids how to take back control and feel cool, calm, and just right.
And continuing on this theme, A Smart Girl's Guide: Worry: How to Feel Less Stressed and Have More Fun teaches tried-and-true ways to overcome fears and create a sense of calm. A girl can take quizzes to discover more about herself and her concerns, and read advice from real girls who found ways to deal with their own worries. The book is packed with proven techniques for handling worry and creating confidence—freeing her to be the girl she's meant to be. Suitable for ages 8–12.
These are the highlights of what in the world is going on in autism for January 2017. All the best in the New Year!
Did you enjoy this post?
Please share it with your friends on your favourite social network.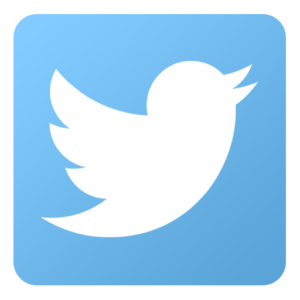 twitter handle (@Informed_Autism)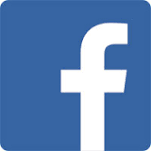 Visit Autism Awareness Centre's website at www.autismawareness.com for more great information.
This group is for carers of adults with ASD. We will be coming together to discuss any topic related to caring for an adult with ASD. Parents, siblings and partners are welcome!
To register Click below.
What in the World is Going On?
December 2016 Edition
By Maureen Bennie
---
Member,
Autism Calgary Community
Director,
---
The Big Trip – On the Move with ASD
My son, Marc, and I took our very first flight together this November. We did a 4 day trip to Montreal, Quebec. The trip was a great success but only because Marc was well prepared for the trip, therefore there was a high degree of predictability and comfort level which reduced anxiety. We have taken many road trips and stayed in hotels, but this was new territory travelling by plane. With holiday travel about to start for many families, I'd like to share some tips and ideas I gained from our airline travel experience.
Travel Program
Did you know that for travel within Canada both Air Canada and Westjet have a program that allows a companion to fly for free if your child is over the age of 18 and can't fly independently? Each airline has a form that must be filled out and signed by your doctor. Once the airline has approved you, there is a code number given to you to use when booking a flight. This number is good for 3 years. You must have approval from the airlines before booking a flight as they won't apply this status after a flight has been booked.
The Vancouver International Airport is the first airport in Canada to implement a program that provides an expedited airport process for families and individuals living with autism. The new YVR Autism Access Sticker, developed as part of the I CAN Fly program, a collaboration between YVR and the Canucks Autism Network (CAN), provides air travel resources to support individuals and families living with autism. Let's hope more airports adopt this program.
How to Videos
You Tube is a treasure trove for finding "how to" instructional videos on virtually every aspect of airline travel. There are ones for using the bathroom, airport security, and the baggage claim carousel. Every airport has its own website. It can be helpful to visit an airport's website to determine where you might eat, location of washrooms, airport layout and other information. My son likes to investigate all of these helpful tools ahead of time so that he knows what lies ahead. As a result, Marc had no anxiety in any new airports and was able to relax and watch the planes take off and land – one of his favorite things to do.
Marc also found it helpful to have a toy plane of the airline he was flying on in his hand . This gave him a full view and scope of the plane on a smaller scale, the chance to re-enact the flight process, and I would imagine a feeling of connection and control holding this object in his hands. He does have a small collection of planes (KLM, British Airways, Delta and Westjet); he brought all of these on board the flight.
Allow Extra Time
We made sure we arrived 2 hours before our flight to allow for extra time to check our bags, go through security, have a snack and get settled. There is nothing more stressful than getting into a time crunch and possibly missing your flight. We also did preboarding to allow extra time to get settled and not be in a huge line up with people standing close together in narrow aisles. We also waited to leave until everyone else had exited the plane.
What to Bring On Board
We brought our own snacks, a Rubbermaid drinking cup with a flip up straw to put liquids in as tight quarters can lead to spills, Marc's mini-DVD player to watch his own programs, his favorite book, the toy planes, a couple of favorite cars from Disney's Cars, wet wipes for spills and cleaning hands, headphones, and a change of clothes. By keeping all things familiar, Marc was comfortable and confident leaving home.
The Highlights
Marc's greatest flying thrill was taking off and landing. He also loved hearing any type of announcement. Marc watched several You Tube videos of WestJet take offs and landings before he flew. He really was prepared for the flight experience!
What I have learned in planing this trip is a little bit of preparation goes a long way when trying new things. Creating predictability and lessening anxiety heightens the enjoyment of a new experience. I feel much braver now and think I can try and international trip with Marc. Bon voyage and happy holiday travels to everyone!
Did you enjoy this post?
Please share it with your friends on your favourite social network.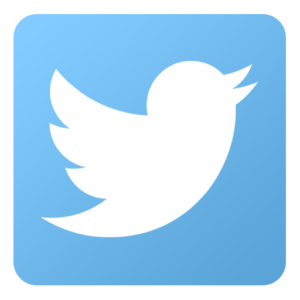 twitter handle (@Informed_Autism)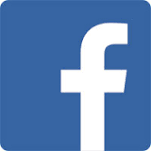 Visit Autism Awareness Centre's website at www.autismawareness.com for more great information.
The Autism Calgary Office will be closed December 19 – January 3
Family Support will be available by appointment only. Please call Tracy at 403-250-5033 ext. 222 to make an appointment.
Emails and phone messages left at info [at] autismcalgary [dot] com and on the general voice mail at 403-250-5033 ext 0 will be listened to and answered periodically during the 2 week closure.
From all of us at Autism Calgary, Merry Christmas and a Happy New Year!!!!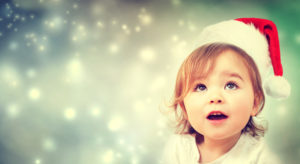 AUTISM CALGARY's 25th Year will kick-off to a spectacular start with this year's Christmas Party…
DATE: Saturday, November 26th
TIME: 5-7pm (Doors will open at 5pm SHARP)
LOCATION: 801 – 7th Ave SW map (CNOOC Nexen Building)  Street Parking or C-Train access
Click here to register. You MUST be an Autism Calgary member 
and you MUST register to attend.
Activities include bouncy house, a real movie theatre, cookie decorating station, velcro wall, balloon twisting, Christmas ornament craft and much more!!
Santa
Santa pictures will be available on the 2nd level at a cost of $10 (bring cash) per picture (includes a professional printed copy and frame! Digital file to be released early December).
Santa will also be available on the first level for cameo photo's (taken with your camera)
Santa will not be handing out gifts, instead all children will receive a gift upon exiting
Snacks and drinks will be provided. (Please bring your own snacks if you have any dietary restrictions).
Please note
You must sign up for the event to attend
Bags will be checked by security upon entry (7th Ave side entrance)
There will be an unmanned area for coats
We need volunteers to help from 4pm-7:30pm. Please volunteer by clicking here.
This event has been made possible by individual contributors and the building operator, Century West Management Inc.