July/August 2015
By Maureen Bennie
---
Member,
Autism Calgary Community
Director,
Autism Awareness Centre Inc.
____________________________________________________________________
My most popular post this month on Facebook was on the Fredericton firefighters being the first in Canada to undergo autism training. Issues around safety are often the number one concern for parents and professionals when caring for those with ASD. In a highly stressful situation, people with ASD can either bolt, freeze, become aggressive towards the responder, or may not be able to follow instructions. They don't always recognize the dangers associated with emergencies. Without proper training, first responders don't know how to effectively get individuals out of harm's way quickly and safely.
Dennis Debbaudt is the leading voice on emergency and first responder training. His Autism Risk and Safety Management website has training videos, books, articles and links. If you want to have first responders in your area receive similar training to the Fredericton firefighters, contact Mr. Debbaudt for more information.
A new study, published this May in Autism Research, suggests that seizures, sleep disorders and gastrointestinal problems may be connected to behavioral issues in children with autism. The medical profession has a tendency to focus on symptoms rather than investigating possible underlying causes.
"The researchers found that in several cases, having one medical condition increases the odds that one or two others will also occur. Children with gastrointestinal conditions are more likely to have sleep disorders or seizures than are those without gut problems, they found. Conversely, having a sleep disorder also raises the chances of having gastrointestinal troubles.
All three health problems are more prevalent in children with autism than they are in their unaffected family members, suggesting the problems are linked to autism. Allergies and asthma, in contrast, are equally common in their unaffected siblings, indicating no connection between these conditions and autism."
What is also revealing in this study was children with more than one co-occurring condition tend to be less socially engaged, have more behavioral problems and struggle more with everyday life skills than those who have autism alone or have only one co-occurring condition. Treat the underlying conditions and there is a likelihood of the behavior improving.
Related to this study just discussed, there is a study published in the upcoming August edition of the journal Psychiatry Research about decreased social anxiety in young adults with autism who ate fermented foods such as sauerkraut. Fermented foods have probiotics which change the environment in the gut.
The secondary finding in this study was that more exercise was related to reduced social anxiety. "Although the researchers were pleased to see the findings so clearly support their hypothesis, the study is just the first in a series they have planned to continue exploring the mind-gut connection, including another examination of the data to see whether a correlation exists between fermented food intake and autism symptoms."
Many parents have observed informally that when they treat gastrointestinal symptoms, their child's life improves so both of these findings do support the importance of gut health and well-being.
When talking about sensory processing issues, we have to be aware that these issues manifest differently as a person ages. For example, a preschooler may exhibit temper tantrums whereas a high school student may be anxious or depressed in social situations. The Understood Team created a very handy chart that outlines these differences. They also created this checklist on how to help with sensory processing issues across a variety of environments.
Another popular blog post this month was Kate Corbett Pollack's Why Are There So Many More Disabled People Now? Her answer to that question is they used to be institutionalized but aren't anymore. She speaks about a film called Lost in Laconia which documents 100 years of that institution's history. If parents were poor, they were often coerced into surrendering their disabled child to an institution.
We used to use the blanket term of mental retardation to describe a wide range of intellectual disabilities. These individuals were often sterilized as part of the eugenics movement which sought to weed out those considered inferior.
Kate concludes, "If your child has a disabled classmate, or two, or five, it is because those children are considered worthy of being educated and worthy of existing alongside able-bodied people. Human society is diverse and it always has been, and diversity is hugely enriching and necessary in order for all people to thrive, excel, and be happy. The presence of disabled people in society now should not incur mass hysteria about vaccines, pesticides or GMOs. We should be celebrating the fact that places like Laconia are considered inhumane, and that disabled people like myself can exist in society with pride, respect and inclusion."  Well said, Kate, and I encourage everyone to read this thought-provoking article.
If you want to learn more history about autism, check out Steve Silberman's TED talk entitled The Forgotten History of Autism. To understand how autism became part of mainstream society, Steve says we have to go back to Hans Asperger's 1944 paper, which has been forgotten.
The new technology of VocaliD now gives nonverbal individuals a chance to have a real voice. VocaliD creates a custom vocal persona by a two-part process which involves the recording and blending of voices. They leverage the power of social collaboration to gather recordings from speech donors who are passionate about giving the gift of voice.
"There's a level of independence and self-esteem that's derived from having a voice that's more representative of you and feels like an actual natural extension of yourself," says VocaliD founder Rupal Patel, a communication science expert at Northeastern University in Boston.
Personalized voices are more socially acceptable; however, we won't know for sure whether personalized voices increase the use of speech-making tools or language acquisition until people start using them. Researchers can study their effects on device use, communication frequency, vocabulary and other measures of verbal ability.
I always like to highlight the writing of someone on the spectrum and this month's feature is from Alex Lowry about 5 things he wants parents to know about autism. I think his most important point is about people with autism don't reach a set age and stop making progress. Alex states, "A lot of people think that those with autism will have reached their potential by the time they're 16 or so. This is incorrect. Many people with autism continue to make progress way into adulthood. People on the spectrum could even get to 30 and continue making progress. Many people with autism keep on learning throughout all their lives. This is an important message for parents who feel it's too late to help their children."
If you're looking for apps for autism, look no further than the newly revised edition of Apps for Autism. There are more than 200 apps for autism, and this book will guide you through them so you can confidently utilize today's technology to maximize your child or student's success.
Speech Language Pathologist Lois Jean Brady wrote this book in order to educate parents, teachers, and other professionals about the breakthrough method she calls "iTherapy"—which is the use of Apple products (iPhone, iPad, iPod Touch) and various apps (computer applications) in meeting students' individual educational goals.
If you are an adult who identifies as being on the spectrum and seeking a formal diagnosis, let this new book Very Late Diagnosis of Asperger Syndrome (Autism Spectrum Disorder) – How Seeking a Diagnosis in Adulthood Can Change Your Life guide you in the process, the pros and cons, and the after-effects of receiving an autism diagnosis in adulthood.
Outlining the likely stages of the journey to diagnosis, this book looks at what the individual may go through as they become aware of their Asperger characteristics and as they seek pre-assessment and diagnosis, as well as common reactions upon receiving a diagnosis – from depression and anger to relief and self-acceptance. Combining practical guidance with advice from personal experience and interviews and correspondence with specialists in the field, the book discusses if and when to disclose to family, friends and employers, how to seek appropriate support services, and how to use the self-knowledge gained through diagnosis to live well in the future.
These are the highlights of what in the world is going on in autism for July/August 2015.
Community Forum Discussion for our New Government
Alberta Education
School Act and Regulations
&
Annual General Meeting for Autism Calgary Association
When: Tuesday June 9, 2015 at 6:30pm
Where: The Executive Royal Hotel – North Calgary map
Education Forum Discussion  *NEW*
Special Guest: New Democrat Ricardo Miranda, MLA-elect for Calgary-Cross, the riding for the Autism Calgary office  (Mr. Miranda is committed to joining us – provided he is not called to Edmonton for unexpected duties at the Alberta Legislature.)
Following the Annual General Meeting, the evening will start with a brief introduction to the status of the Alberta Education Act and Regulations currently in place, a summary of implemented changes to the education funding framework, and highlights of the New Education Act and Regulations that were proposed to be proclaimed this September 2015.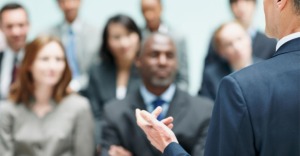 Autism Calgary volunteers and staff will then host a facilitated community conversation with MLA Ricardo Miranda to allow you, our members, a chance to share your successes and challenges in supporting a student with Autism in the Alberta Education system.
This is an excellent opportunity for us to provide valuable guidance to our newly elected officials.
[Note: Alberta Education representatives previously scheduled  have regretfully postponed, pending direction from our newly appointed Minister of Education the honourable David Eggen.  Until they are given this direction, the status of the pending Education Act and Regulations unknown at this time.]
Latest News Headlines "New Education Act delayed a year for review, says NDP education minister"
Annual General Meeting (AGM): 
This serves as notice to the members of Autism Calgary Association that our Annual General Meeting will be held at 6:30pm at the Executive Royal Inn in Calgary.  The agenda for the brief (five to ten minute) Annual General Meeting will be as follows:
To receive the annual report of the board to the members and financial statements. (Jan.1 2014- Dec.31 2014)

To elect members of the board for the ensuing year

Daria Skibington-Roffel (Currently Serving as Chair)
Dan Tran (Currently Serving as Treasurer)
Charlene Wright
Gwynneth Gourley
Eric Stearns
Nicholas Heffernan
Kavanah Mannas

To appoint MNP, Chartered Accountants as auditors of the Association, at a remuneration to be fixed by the board
To transact such other business as may be properly before the meeting.
There will also be a brief summary of our challenges and accomplishments in 2014, allowing time to address your questions.
Our Special Presentation will follow the conclusion of the Annual General Meeting.
Canada Olympic Park, Calgary
Wednesday June 17
9:00 am
Tom's Epic Journey Begins!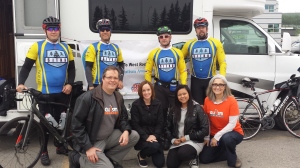 On Wednesday June 17, 2015 at 9:00am Tom Young started his epic cycling journey from Calgary, Alberta to Langley, British Columbia to raise awareness of Autism Spectrum Disorders.  Tom is the father of Dylan, an amazing 22 year old man who is severely impacted by Autism.  Both Tom and Dylan have been residents of Fort McMurray since 1995. Today Dylan lives in a community group home setting.
Tom is fulfilling a dream to take on this ambitious journey in the spirit raising awareness of Autism.  His cycling journey across the Rocky Mountains will span more than 1000 kilometers.  His "Epic Journey" is sure to inspire people on route to learn more about Autism and how it has an impact from childhood through to adulthood.
Show your support:
Make a donation to the Fort McMurray Autism Support Group.  Your designated donation can be made on the Autism Society Alberta website following this link.
Follow Tom as he travels on Facebook.
Articles: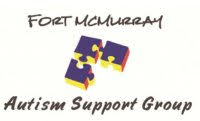 June 2015
By Maureen Bennie
---
Member,
Autism Calgary Community
Director,
Autism Awareness Centre Inc.
____________________________________________________________________
Repetitive behaviors such as hand flapping or toy spinning are often seen in individuals with autism. A new study can now predict how serious those repetitive behaviors will be. This preliminary research was present at the recent International Meeting For Autism Research (IMFAR) conference in Salt Lake City, Utah.
"In the new study, Wolff and his colleagues used diffusion tensor imaging (DTI) to scan the brains of 42 baby sibs who were diagnosed with autism at age 2. DTI provides a measure of the structural integrity of white matter — nerve bundles that connect different brain regions. The researchers probed the structure of five white matter tracts previously linked to repetitive behaviors in autism or conditions such as obsessive-compulsive disorder."
Differences in scans of one tract, the tract that involves the corpus callosum, found that babies who later show the highest levels of repetitive behaviors had a higher measure of integrity in this tract at 6 months. No links were found in this area of the brain to abnormalities in social, communication, or movement functions.
Parents have observed gut issues in their children such as digestion problems, bloating, food intolerance, and stomach upset to name a few. Dr. Frye, a leading autism researcher who serves as Director of both ACH's Integrated Autism Research Program and Autism Multispecialty Clinic, says the microbiome-autism connection is one of several promising avenues being examined as part of their integrated research program at Arkansas Children's Hospital Research Institute. The role of the gut microbiome could hold a key to new treatments and understanding of autism.
Slattery, clinical research program manager at ACHRI's autism research program, says "If the GM (gut microbiome) truly plays a causative or even contributory role in ASD, then we could be potentially talking about a new therapeutic approach to improve ASD symptoms." What we are talking about here is the gut bacteria – brain link.
And more brain discoveries – the brains of girls diagnosed on the spectrum are different than those of boys. Researchers did scans of the corpus callosum and found that the organization of these fibers was different in boys compared with girls, especially in the frontal lobes, which play a role in executive functions.
In research presented at IMFAR, the study authors showed that when girls and boys with autism are compared with typically developing boys and girls, the behavioral differences between girls with autism and the female controls are greater than the differences among the boys. One reason that females are less understood is because they are not as well represented in research.
If you are not sure your child has autism or you if you are concerned about another child in your life, check out the early signs of autism spectrum disorder from the Australian Parenting website. The site highlights the red flags of social communication and behavior. There is also a helpful video of parents talking about what ASD signs they first noticed in their child. For further reading on this topic, have a look at Could It Be Autism? A Parent's Guide to the First Signs and Next Steps or Does My Child Have Autism?
Need to get your child calm, focused or organized? Check out this post at Golden Reflections blog. All activities are categorized and there are free printables too. For hyperactive kids, have a look at 25 Sensory Integration Activities.
Even though school is about to break for the summer, some children still like to learn about things over the summer and parents may want to keep their child engaged in learning. Here is a list of 40 free educational websites. You can explore topics of interest or experiment to see if new interests can emerge. We will never know what our kids might like if we don't expose them to novel things and here is a chance to do so at no cost.
Susan Dunne, adult with Asperger Syndrome, wrote a brilliant article about the impact horses have had on her life. Susan says, "Something strange happens when I go to be with my four horses at the end of the day.  With them I am no longer an outsider battling through the day, tolerating unwanted noise, sights, company.  I am no longer alone either – I have come to join in with this herd who accept me willingly, just as I am.  This is what makes it so different:  I want to be here, want to be with these magnificent gentle creatures where I feel accepted and at peace."
The positive effects animals have on individuals with autism was recently highlighted in a study from the NIH/Eunice Kennedy Shriver National Institute of Child Health and Human Development. The study found when animals are present, children with autism spectrum disorders (ASDs) have lower readings on a device that detects anxiety and other forms of social arousal when interacting with their peers.
Dogs, cats or guinea pigs were used in the study and may be a helpful addition to treatment programs designed to help children with ASDs improve their social skills and interactions with other people. I know my own children's social skills have improved in programs such as Story Pals at the public library. My children read aloud to a dog once a week.
Jillm Kuzma, SLP, wrote an excellent post on how to teach kids about distractions that occur both externally and internally. Some great free visuals here as well as how to use Ned's Head to teach about thoughts.
Tired of nagging your kids to get things done? Look no further than SLP Elizabeth Sautter's tips on how to help your children be more independent. She suggests family meetings, visual schedules, a weekly planner, and much more. Not sure what chores are appropriate for what age? Use this list to guide you.
If you are hiring new people for summer work, enrolling your child in a camp, or want to think about how you can make the upcoming school year the best one possible, you will want to read Ten Things to Ask of Professionals Working with your Special Needs Child. Written by a pediatric psychologist Mona Delahooke, she believes that parents can have significant impact on how teachers and others perceive your child, the unspoken messages these adults offer, and the emotional support they provide.
The Secret Rules of Social Networking is a one-of-a-kind resource that outlines the unstated rules that guide relationships overall. The book also demonstrates how one can carry these relationships into an online environment. The authors address Internet safety, romantic relationships, online vs. in-person interactions and more, with a particular focus on adolescents and young adults with communication and social skills challenges.
FLIPP the Switch: Strengthen Executive Function Skills is a practical book written for parents and educators by parents and educators. The target audience is anyone who works with young people aged 3-22 who are disorganized, inflexible, impulsive, and who struggle with planning or problem solving. Readers will learn about executive function (EF) and how EF skills contribute to success in school, at home, and in work environments. Most importantly, readers will receive specific instructions, templates, and how-to scenarios for 25 strategies, five strategies for each of the five FLIPP components – flexibility, leveled emotionality, impulse control, planning, and problem solving.
This book is indispensable for anyone who wants to minimize conflict, maximize on-task behavior, and support positive social-emotional development in a child or student with challenging behavior. Given the right tools, parents, educators, and others who work with this population can effectively structure the environment and teach strategic thinking skills that will support the critical life skills of flexibility, leveled emotionality, impulse control, planning, and problem solving.
These are the highlights of what in the world is going on in autism for June 2015.
What in the World is Going On?
May 2015 Edition
We are aware of the sensory issues that people with autism have, but only recently have we realized the need to design spaces to accommodate those needs. Lights, textures, sounds, and colours can all affect a person's well-being. Designing spaces around these needs for people with autism can be challenging because autism is a complex disorder; the needs vary greatly from person to person.
In architecture, universal design was formalized in the 1960's with the thought of making places accessible for those with physical disabilities. Now we are thinking along the lines of inclusive design to address a wider range of needs and experiences.
Magda Mostafa, a Canadian who teaches architecture at the American University in Cairo, created the ASPECTSS Design Index to gather some of the most widely applicable ideas of what she calls "sensory design."
The ideas in the Design Index include "controlling acoustics; using natural light, but carefully modulating it; arranging spaces to facilitate smooth transitions; providing "escape spaces," which provide private places to retreat; and grouping spaces so that quiet activities are separated from louder and more active ones."
Some great examples of architects following these principals come from Hede Architects of Melbourne, Australia, who have built two schools specifically to serve students with autism. Have a look at the Northern School for Autism.
Inclusive design is also spilling over into the workplace. With 80% of people with autism not being employed, addressing workspace concerns could lessen these figures. The one-size-fits all cubicle model is not the best work environment for anyone. Workers are being freed from the cubical and given options – such as breakout spaces – so why not also let them choose their own levels of light or privacy?
To learn more about inclusive design and why it is needed, read this excellent article from the Globe and Mail.
And on the subject of sensory issues, The Interactive Autism Network  (IAN) has a survey on autism and sound sensitivity.  The study is open to families who have a child with autism spectrum disorder, ages 2 through 17, regardless of whether the child has an abnormal reaction to sound. The study will look at how sound sensitivity impacts daily life, quality of life, and personal safety. IAN are aware this is an issue that greatly impacts many lives in the community, yet this concern receives very little attention and resources that could help families.
Receiving an early autism diagnosis remains a concern for parents because new research shows that pediatricians are still dismissing parental concerns about autism.
"In a study looking at the experiences of children diagnosed with autism as compared to those with intellectual disability and developmental delay, researchers found that doctors were 14 percent less likely to take a proactive approach when families cited concerns about autism."
The study found that doctors often reassured patients that their child would grow out of it rather than refer them to a specialist or send them for developmental testing.
For children who were diagnosed later with autism, parents had expressed concerned to their doctor when the child was 2, a whole year earlier than parents of children with other delays. "Nonetheless, among families surveyed, children with autism were not diagnosed until age 5, on average, even though kids with the developmental disorder can generally by identified by age 3."
The results of this study show that doctors may need more education and training to better respond to parent concerns related to autism.
Not sure if you should be concerned about your child? Have a look at either Could It Be Autism? or Does My Child Have Autism? Both books list the early warning signs, tell parents what to do, and how to get the right kind of help from doctors, counselors, therapists, and other professionals.
On the flip side, receiving a late diagnosis of autism in adulthood can be a relief. For high-functioning individuals, it's not uncommon to receive a diagnosis later in life. Because autism characteristics are becoming more known to the general population, undiagnosed adults are becoming aware that these characteristics that explain their significant life-long experiences. Strong academic performance did not necessarily result in gainful employment. There have been problems in relationships, expressing emotions, and accusations of being self-centered.
Although many adults feel relieved about receiving a diagnosis, it also means a whole new way of defining oneself and having to defend the diagnosis.
Carol Ogburn's post on late diagnosis gives solid recommendations on seeking an adult diagnosis as well as the emotional experiences. She suggests reading Cynthia Kim's book I Think I Might Be Autistic.  There is also Philip Wylie's new book Very Late Diagnosis of Asperger Syndrome (Autism Spectrum Disorder) which details the stages of late diagnosis, from self-identification to acceptance. It discusses mental health issues that can arise, supports that are available and strategies for the future.
Not sure how to prevent a meltdown? Addressing physical reactions that the body is having to stress will help keep emotions from spilling over. Teaching children these 5 basic yoga poses and when to use them may help. These poses are beautifully illustrated and are simple to do. There is also a You Tube clip called Good Night Yoga which can help settle children for bedtime pose by pose.
The Autism Internet Module is an on-line credit graduate course designed to provide high-quality information and professional development for anyone who supports, instructs, works with, or lives with someone with autism. Each module guides you through case studies, instructional videos, pre- and post-assessments, a glossary, and much more. AIM modules are available at no cost.
For Zones of Regulation users, there are two new posters available. The Zones Triggers Poster coordinates with Zones Lesson 9 "Caution! Triggers Ahead." Triggers are things or thoughts that move a person out of the Green Zone into the Yellow and Red Zones. The poster is designed as a tool that adults can use to help students gain awareness of their personal triggers that lead them to the Yellow or Red Zone and then discuss strategies to help them manage their behaviors while in those Zones.
The other poster is STOP, OPT and GO which aligns with Zones Lesson 17 in the book. Many students who struggle with self-regulation have difficulty with impulse control and figuring out alternative solutions to conflicts. These students can get stuck on one way to do something and have difficulty trying other people's ideas or alternatives. STOP, OPT and GO is an easy-to-remember phrase and is paired with a stoplight to provide additional visual cues for students.
These are the highlights of what in the world is going on in autism for May 2015.