The Autism Calgary Office will be closed July 24 – August 14
Emails and phone messages left at info [at] autismcalgary [dot] com and on the general voice mail at 403-250-5033 ext 0 will be listened to and answered periodically during the 3 week closure.
We are currently seeking Family Support Workers.
We are looking for persons with knowledge and experience with diagnosis, intervention and the array of services and resources for children and/or adults with ASD.  Personal experience with ASD in your family, sensitivity to the diversity of perspectives in our community, and a post secondary education are important assets.
Temporary, part-time.
Begins September 2017.
Tuesdays, Wednesdays, Thursdays and some regular evening work.
Closing Date: August 14, 2017.
Apply To: jobs [at] autismcalgary [dot] com       
Only those selected for an interview will be contacted.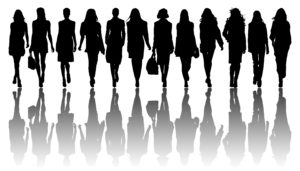 KIT "Keeping it Together" Mom's Self-Care Group.
Keeping It Together (KIT) is a "self-care support group" specifically for moms of loved ones with ASD of all ages (toddlers, children, teens and adult children). Consider this your "girls night out" and get together with other moms who go through the same challenges, obstacles and share the simplest of wins. Let's experience who we are as women not someone's Mom or wife. We listen, understand and accept. The majority of the evening is focused on self-care through interactive presentations. We empower ourselves and each other. Please bring your journal. If you are new to the group a personal journal will be gifted to you.
August KIT dates

:
---
Thursday, August 10th 7-9pm

Topic: TBA
---
Monday, August 21st 7-9pm
Topic: TBA
---
Where: Autism Calgary Office – 3639 26th Street NE map
*Please note that child care is not provided.
For Questions contact: kit [at] autismcalgary [dot] com
The July 6th Autism Support Network (ASN) meeting's presentation is Masks, Spoons & Adult Autistic Regression. Our focus for the presentation and discussion will be on the energy to accomplish daily tasks, autistic burnout and adult autistic regression. The goal of this presentation is to explain some of the challenges associated with living with autism and give some analogies to help explain what is going on to others.
The presentation is open to adults on the spectrum and to friends, family and others that are interested. Since space will be limited, please register yourself and up to 2 guests.

Adam Glendon
ASN Facilitator
Autism Calgary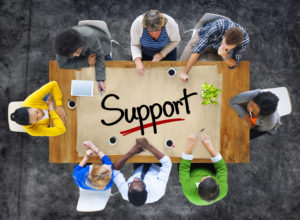 This meeting is an open meeting for anyone needing information or support re autism.
You could be a parent, a carer of an adult, or a partner of a person on the spectrum.  Bring your questions, comments, stories or simply come and share your experience. Coffee and tea included.
The next drop-in sessions will be:
Thursday, July 6, 13, 20 from 1-3 pm
There is no need to register.
The meeting is at the Autism Calgary office 3639 – 26th Street NE  map
For more information, email maria [at] autismcalgary [dot] com