Thank you! The Symposium on Mental Health and Nutrition was a great success! There was a lot of people with us at the Ballroom in the MacEwan Conference and Events Centre. 
"SHOULD NUTRITION BE THE FIRST LINE OF DEFENSE IN THE TREATMENT OF MENTAL HEALTH DISORDERS? Evidence ranging from ADHD to Mood Disorders to Autism"
We want to thank all our volunteers for their work. We could not have done it without you!

Thank you to our sponsors, the Ability Society and to Autism Calgary for their promotional assistance.

We want to thank our guests for being a great audience and we hope that you can share what you learned April 13, 2014 with many others. 
Finally, thank you Dr. Julia Rucklidge, Dr. Bonnie Kaplan and Dr. Megan Rodway for the great presentations!
If you wish to contact Drs. Rucklidge or Kaplan, or to support their research, please address your communication to:
Julia Rucklidge: julia [dot] rucklidge [at] canterbury [dot] ac [dot] nz
Bonnie Kaplan: kaplan [at] ucalgary [dot] ca
As requested, below are the links to download the presentations PDF files, in the order in which they were presented at the symposium. Please note that these files can be shared for educational use, but the speakers would appreciate you requesting permission before you extract or copy any portion of their slides. Their email addresses are listed above.
Dr. Kaplan talk.pdf
Dr. Rucklidge talk.pdf
Dr. Kaplan Introduction of Dr. Rodway.pdf
Dr. Rodway talk.pdf
Dr. Kaplan symposium closing comments.pdf
Some recommended readings.pdf
Website links for natural health product companies.pdf
If you would you like more information here are some links:
Dr. Rucklidge
Press release – Study on micronutrient treatment of ADHD in adults:
http://www.comsdev.canterbury.ac.nz/rss/news/?articleId=1196
Abstract published in British Journal of Psychiatry:
http://bjp.rcpsych.org/content/early/2014/01/27/bjp.bp.113.132126.abstract
Site describing Dr. Rucklidge research program:
http://www.psyc.canterbury.ac.nz/people/rucklidge.shtml
TV, print and radio:
http://www.3news.co.nz/Nutrients-could-help-ADHD–study/tabid/1160/articleID/330230/Default.aspx
http://www.bbc.com/news/health-25946116
http://www.newstalkzb.co.nz/player/ondemand/cl-juliarucklidge-30jan2014
Dr. Kaplan
Micronutrients Versus Standard Medication Management in Autism: A Naturalistic Case–Control Study
http://www.ncbi.nlm.nih.gov/pmc/articles/PMC2875953/
Nutrient intakes are correlated with overall psychiatric functioning in adults with mood disorders
http://www.ncbi.nlm.nih.gov/pubmed/22340148
Other research:
http://research4kids.ucalgary.ca/members/kaplan_full
Dr. Rodway
Efficacy and cost of micronutrient treatment of childhood psychosis
http://www.ncbi.nlm.nih.gov/pubmed/23144350
This event was posted at www.Mental-Health-and-Nutrition.eventbrite.ca
This FREE symposium was organized by Drs. Kaplan and Rodway and volunteers.
Researchers at the U of C are presently looking to hear from adults with autism. The goal is to contribute understanding of ways in which  to help adults with disabilities direct their own lives.  If you are a family with an adult with ASD and  would like to participate  in this research, please click here for more information: call for participants April 2014
Alberta Health Services' (AHS)  Community Education Service  is presenting 2 free workshops sessions  on anxiety in childhood. They are taking place on  April 30th , May 12th and May 15th  of 2014.
For more information click on post and then this link: https://fcrc.albertahealthservices.ca/course_registration/public_course_list.php
Autism in Canada – National Needs Assessment Survey for Families, Adults with ASD and Professionals
The Canadian Autism Spectrum Disorders Alliance (CASDA) is a national coalition of autism related professionals, family members and community members (Including Autism Calgary Association.) Together, we are working to secure the federal government's commitment to the development of a National Autism Action Plan.

Thanks to funding from Public Health Agency Canada (PHAC), CASDA is conducting on-line National Needs Assessment Survey that will be used to gather data that will support our request to the government for a national autism action plan.

This on-line survey will canvas the opinions of thousands of Canadians, from all provinces and territories. The data gathered will identify existing services and service gaps, provide perspectives based on regional, individual, family and professional views and needs as well as help support surveillance initiatives. 
The survey was developed primarily by Dr. Jonathan Weiss, a researcher from York University and CIHR Chair in Autism Spectrum Disorders Treatment and Care Research, in collaboration with Cynthia Carroll, Autism Nova Scotia. This research has been approved by the Ethics Review Board of York University.
From the data collected, CASDA will produce a report to assist with its planning process. CASDA will also share the data and report with PHAC to assist in the work they are doing to produce relevant information for Canadians on ASD.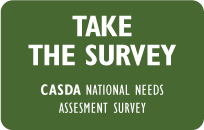 We want everyone touched by Autism in Canada to have their voice heard. Together, we are in a position to influence public policy and planning. "One of the outcomes from this National Needs Assessment Survey, is the voice of Canadians affected by autism speaking directly to our governments and policy makers on the status of services and supports in Canada."
Survey Quick Facts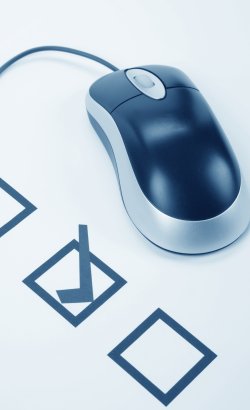 We want 5000 Canadians to complete the survey in order to ensure we have a statistically representative sample size and rock solid data.
To be eligible to complete the survey you must be, an Individual with ASD, a Family member of individual with ASD, a Caregiver of individual with ASD, an Educator or a Professional who works in the ASD field.
The survey will be open from April 2nd to June 30th
The survey takes only 15 minutes to complete
The survey is available online at www.asdalliance.org
CASDA will use this information to write a report for the Public Health Agency of Canada, estimated report submission date is September, 2014.
While 1 in 88 people in Canada will be diagnosed with Autism, there are thousands more who live, work and care for them.  We need your help to make sure all of them have their voices heard.
Please spread the word and help us #GetTo5000. We are relying on our network of supporters to help us ensure that all Canadian's eligible to participate:
For more information, contact
Please contact Margaret Whelan, CASDA Project Manager at 416-522-9180 or at info [at] asdalliance [dot] org
Autism Awareness Centre's New Books for April 2014
Can I Tell You About Tourette Syndrome?
By Mal Leicester
Price: $13.95Meet Max – a boy with Tourette syndrome (TS). Max invites readers to learn about Tourette's from his perspective, helping them to understand what tics and triggers are and what it feels like to have TS. He explains how living with TS can sometimes be difficult, and how people around him can help him to feel happy and accepted. This illustrated book is ideal for young people aged 7 upwards, as well as parents, friends, teachers and other professionals working with children with TS.

Sexuality and Severe Autism: A Practical Guide for Parents, Caregivers and Health Educators
By Kate E. Reynolds
Price: $27.95This practical handbook guides you through the process of teaching about sex and sexuality, answering all of the most crucial questions, including: Why is it necessary to teach this subject to my severely autistic child? When is the right time to start talking about these issues? How detailed and explicit should I be? What methods are most appropriate? It addresses male and female issues separately and covers public and private sexual behaviours, sexual abuse, cross-gender teaching and liaising with school, in addition to the more obvious areas such as physical changes and menstruation.

Visual Supports for Visual Thinkers: Practical Ideas for Students with Autism Spectrum Disorders and Other Special Educational Needs
By Lisa Rogers
Price: $52.95This book is packed with simple, effective tools to assist in the education of students with special education needs. They can be adapted to be used with young children and older learners with a range of educational needs, including nonverbal learners. Based on the author's years of teaching experience, the book covers how the classroom environment is laid out, how to use schedules and time planning aids, different education approaches and the teaching of social rules and appropriate behavior.

Make Social Learning Stick! How to Guide and Nurture Social Competence Through Everyday Routines and Activities
By Elizabeth A. Sautter
Price: $25.95This book offers a "social learning diet" of concepts and actions that can be used in everyday life to increase verbal and nonverbal language, listening skills, understanding of hidden rules, perspective taking,executive functioning, and more.

The activities are recipes for social and emotional learning for which parents, teachers, and therapists typically already have the ingredients.

With close to 200 fun and easy activities, including contributions from leading experts, this book offers numerous ways to embrace teachable moments throughout daily routines without having to do extra work!

Thinksheets for Teaching Social Thinking® and Related Skills (formerly titled Worksheets!)
By Michelle Garcia Winner
Price: $39.95One of Social Thinking's best-selling books, Worksheets!, now has a new name: Thinksheets. Same great content, now with a new title and cover.Thinksheets encourages higher functioning individuals with autism spectrum disorder, social (pragmatic) communication disorder, ADHD, or other related social–emotional learning challenges to process more deeply what social thinking means to them.

The curriculum works best for students mid elementary through high school. The thinksheets are coded to suggest which ones are better for different aged students.

Why Teach Social Thinking?
By Michelle Garcia Winner
Price: $28.95If you've ever wanted, or needed, to make a case for social instruction to be added to a student's treatment plan, social goals written into a student's IEP, or social thinking lessons infused into a classroom or campus curriculum plan,Why Teach Social Thinking? drives home the importance of social learning to a student's academic success and later success in life.

Author Michelle Garcia Winner connects the dots from social emotional learning to the Common Core Standards to increased likelihood of success in adulthood.