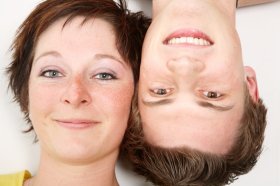 Have you ever asked any of these questions; Will my son/daughter ever have a BF/GF? Will they be able to hold a job? Will they ever have meaningful relationships in their life? Will they ever be independent?
Social Dynamics is a program designed to connect with individuals that may be struggling with or are looking to improve their social awareness/application, relationship and personal development, self-esteem, networking, and general ability to socialize and interact with the world around us.
At a fundamental level Social Dynamics is about understanding the mechanics and progression of relationships – withrelationships being defined as anything you interact with, which include but are not limited to: your friends and family, your intimate other, your work, school, or sport, and most importantly: yourself.
We have not been this excited for a program in a long time! Finally a program that will give a more tangible, logical and consistent platform for understanding and developing relationships. Not just relationships with people but also the relationships with our environment, our values, our passions, our purpose and most importantly ourselves. This program really focuses on the foundational relationship elements that can be seen throughout all relationships. Foundations like the understanding of human needs, emotions, and connection, and how these elements will impact the development and progression of a relationship. All of these great insights delivered in the most fun, interactive, and of course social way possible.
For more information and to  register call AAFS- 403-246-7383
---

March 2014

By Maureen Bennie

---

Member,

Autism Calgary Community

Director,

Autism Awareness Centre Inc.

---
With the Olympics just finishing and many great stories from the games, one remains a standout – the story of Alexandre Bilodeau. Alexandre won gold for the second time in moguls. The inspiration for Bilodeau is his brother, Frédéric, who has cerebral palsy. At the Sochi games, Frédéric cheered his brother on to victory. "He is a great inspiration and a great person," Bilodeau said of his older brother. "He is going to be an inspiration for me for my after career also." To read more, click here.
The big news this past month was the announcement by Jim Flaherty that the 2014 Federal Budget would include $26.4 million over four years to help expand two training programs connecting Canadians with intellectual disabilities and employers. The Sinneave Family Foundation and Autism Speaks Canada will receive $11.4 million of this budget to expand a network of vocational training programs in centres across Canada that will help create employment opportunities for those with ASD. Edmonton MP Mike Lake was a great support in securing this funding.
Choosing the right therapy or program can be a daunting task. How do you know which ones are the best? One word to look for when investigating therapies is evidence-based practice (EBP). EBP is an interdisciplinary approach to clinical practice and its basic principles are all practical decisions made should 1) be based on research studies and 2) that these research studies are selected and interpreted according to some specific norms characteristic for EBP.
So now that you know the definition of EBP, where do you find out this information for therapies pertaining to autism? The National Professional Development Center on Autism Spectrum Disorders has just updated its EBP literature review for 2014. You can find fact sheets for each intervention, EBP briefs for all 24 identified evidence-based practices, and general information on evidence-based practices. This is all well worth reading to help make an informed choice for your family.
The SSRI medication debate continues. SSRIs are a type of medication generally used to treat depression and anxiety disorders. There has been great debate over their effectiveness in children. In a recent article published by The Autism Daily Newscast, they discovered "a review of five published studies on the effectiveness of SSRIs to treat repetitive behaviors in children with autism found that they reduced behaviors by approximately 22%. However, the researchers found five additional studies that had not been published, and found that when the unpublished studies were included, the effectiveness of the drug dropped to approximately 12%."
The bottom line – parents should discuss use of medications with their doctor to weigh the risks and benefits of using SSRIs. Read as much as you can in order to make an informed decision.
Tania Marshall, registered psychologist, posted the early signs of Asperger Syndrome in preschool aged girls. She lists 21 points about common early characteristics, traits, gifts and talents. This list is quite informative and well done.
My most read Facebook post this month was on the efficacy of using sensory integration therapy. A new study is backing parent reports that sensory integration therapy really works for children with autism. There has been a long debate on whether or not sensory integration therapy is a legitimate intervention, yet many parents have reported improvement in their child with autism using this therapy. To read more on the details and outcomes of this study, click here.
Want to know more about PECS but don't know who to ask? Look no further than this helpful video from PrAACtical AAC, Support for Language Learning. They post a feature video every week on some topic around Augmentative and Alternative Communication. They have a strategy of the month, e-toolbox and a blog. For all things AAC, have a look at their website.
When a family first receives an autism diagnosis, those around them want to help in some meaningful way but often don't know how. Elaine Hall, founder of the Miracle Project, wrote a piece listing seven ways in which you can help a struggling family. It's better to do something than nothing at all because additional support can make a world of difference in the well-being of a family.
Emily Landau, a disabled 20-something, wrote an excellent post for Think Inclusive on who should speak for the disability community. She says, "There are countless communities geared towards supporting parents, family members, and professionals, sharing words of encouragement on how to be the best advocates for the disability community. And while I understand such support networks are usually well intentioned, in many cases, they take the power out of the hands of the people who know themselves and their needs best: people who are actually disabled."
Think Inclusive is an online resource that promotes the full and authentic inclusion of people with disabilities in their school and communities through education and advocacy. The site features writing, podcasts, videos, a section for educators, and a section for parents and advocates.
Attention Occupational Therapists – 9 to 5 iPad news did a top 10 apps review this month. Visit this site to find iPad app reviews, how to's and much more!
I just discovered an excellent toolkit from the Vanderbilt Kennedy Center for primary care providers who see intellectually disabled individuals. This site covers general issues, physical health, checklists, and behavioral and mental health issues. Their resources section is excellent as well. Please pass this information on to your doctor, psychiatrist, or community nurse.
When autism is diagnosed or suspected in young children, overwhelmed parents wonder where to turn and how to begin helping their child. Drs. Delmolino and Harris, experienced clinicians and ABA therapists, eliminate the confusion and guesswork by outlining the pivotal steps parents can take now to optimize learning and functioning for children ages 5 and younger in this new book entitled Essential First Steps for Parents of Children with Autism: Helping the Littlest Learners. Case studies and a review of evidence-based interventions and proven practices help parents prepare a strong foundation for their child's future development.
Heather MacKenzie , former Calgarian and founder of New Heights Early Learning Services, has released an updated edition of her spark program called The Autistic Child's Guide presents spark*, the Self-regulation Program of Awareness and Resilience in Kids. spark* is an innovative evidence-based program that teaches children how to manage and regulate their behavior, thinking and emotions more effectively.
spark* is appropriate for any child, two to 12 years of age, where self-regulation is a concern; for example, children with autism spectrum disorders, fetal alcohol disorder, Fragile X and attention deficit. This book contains 44 step-by-step lessons that can be implemented by teachers, therapists, assistants and parents.
spark* is comprehensive, practical and systematic and provides all information and resources needed to implement the program successfully, including access to over 75 files with printable and internet resources.
These are the highlights of what in the world is going on in autism for March 2014.
Sibshops
Fun groups for kids who have a sibling with a disability
Sibshop Dates for Winter 2014
All sessions to be held at Centre Street Church-West Campus
4120 – Centre Street N Calgary
Early Start Sibshop: Ages 6-7
Cost: $15.00
1 Session: 6:00pm – 8:00pm, Monday, March 31, 2014
To register for this program or for more information contact
Connections Counselling and Consulting Foundation at 403-209-1100
Or E-mail: connect [at] calcna [dot] ab [dot] ca
Sibshops provides brothers and sisters of children with special needs an opportunity to:
~ Meet other siblings in a fun and relaxed setting
~ Talk about common joys and concerns with other siblings
~ Learn how to handle situations experienced by siblings of children with special needs
~ Learn more about their brothers' or sisters' special needs
On Tuesday, March 11th Autism Calgary will be hosting a Town Hall Meeting on Grades 1-12 school options for children with ASD. We will have a panel of parent volunteers who will be there to share their stories and answer questions.
These parent volunteers will be representing the following schools/districts:
Homeschooling – Elementary
Homeschooling – High School
CBE – Elementary
CBE – Middle School
CBE SKILLS - Elementary
Catholic – Grade 1 – 12
Janus – Elementary
Quest – Elementary
*Individual presentations may change without notice*
An Eventbrite invitation has been emailed out to Autism Calgary members. You can also register for this event by calling Lauren at 403-250-5033 or emailing lauren [at] autismcalgary [dot] com.
LOCATION: Executive Royal Hotel, 2828-23rd Street NE, Calgary
Thank you to all the volunteers who have offered to speak at this event.
Get insight into Pace Kids programs and services.  3-6 pm
For more information click on post and then here: http://www.pacekids.ca/821-2/