Ice Cream Sundaes & AGM (Tuesday June 27 @ 7pm)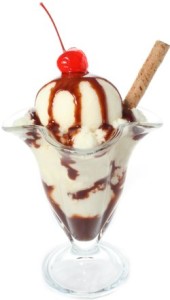 Bring your family and join others for Ice Cream Sundaes and our brief (but important) Annual General Meeting.
Tuesday June 27 at 7:00pm at the Autism Calgary Office;  3639 26 Street NE Calgary T1Y 5E1. (Park at the north side of the building.)
Ice Cream Sundaes with add-your-own toppings will be provided to all active Autism Calgary Members and their Families.  You may renew your membership too (memberships are free or by voluntary donation.)  Please take a moment to get tickets (one ticket for each Ice Cream Sundae or GFCF equivalent…)
The Agenda for our Brief (five to ten minute) Annual General Meeting will be as follows:
To receive the annual report of the board to the members and financial statements. (Jan.1 2016-Dec.31 2016)

To elect members of the board for the ensuing year

Daria Skibington-Roffel (Chair)
Eric Stearns (Vice Chair)
Mark Rathwell (Secretary)
Dan Tran (Treasurer)
Nicole Carrington
Kavanagh Mannas
Charlene Wright

To appoint MNP, Chartered Accountants as auditors of the Association, at a remuneration to be fixed by the board
To transact such other business as may be properly before the meeting.
Ice Cream Sundaes for you and your family will be served following the meeting (held at 7:00pm or thereafter when we reach quorum.)
See you there!