What in the World is Going On? May 2017 Edition
What in the World is Going On?
May 2017 Edition
By Maureen Bennie
---
Member,
Autism Calgary Community
Director,
---
The Hotel Port Aux Basques is Canada's first autism friendly hotel. Cathy Lomand, owner of the hotel, was contacted by April Billard, mother of two children with autism and retired special education teacher Joan Chaisson about this idea. Chaisson had found a video where a hotel owner had transformed his hotel into an autism friendly one. She then began working with the Autism Society in Tampa, FL who developed a hotel guide.
Lomand was on board right away. She has a sister with Down Syndrome so is no stranger to the challenges of travelling with someone with special needs. AIM: Autism Involves Me helped raise money to support the hotel's conversion.
Lomond had to "choose a room that would work for prospective autistic guests. Since employees weren't really using their gym, that part was easy. Tucked away at the bottom of the main stairs, the previously neglected and stale room is now a sanctuary filled with color and charm." It's a sensory friendly soft-play room.
"Hotel staff also overhauled a guest bedroom for autistic guests and their families. Nothing in the suite is movable or can be thrown should a guest become distressed. Pictures have been nailed down and even the coffee pot has been locked away. Everything has been designed for maximum safety while still maintaining a high level of comfort and serenity."
The official launch of the autism friendly hotel will be on May 13th at 2 pm.
And speaking of autism-friendly, Laval is the only city in Quebec to receive this designation. Mayor David De Cotis said, "All Laval bus drivers, police officers and firefighters are required to take courses each year as part of an annual refresher training. We have added a new section designed to familiarize them with how to detect, be more sensitive to and help autistic children."
Last month I talked about the new Muppet, Julia, with autism. She made her debut on Sesame Street on April 10th. If you missed it, you can see the clip here.
Many children find haircuts difficult and challenging, but one UK barber, James Williams, has the answer. He cuts hair while lying on this stomach with the child on the floor. With the success of his unusual methods (sitting on window sills, cutting in the car), he has started a charity in the UK called Autism Barbers Assemble to try and raise awareness among other hairdressers of how to approach children with autism when cutting their hair.
Because of sensory issues, many children with ASD can't sit in a chair to have their hair cut. You need to be creative and employ other methods to get the job down while alleviating stress. For more haircutting tips, visit Autism Speaks to find their guide and video.
I was honoured to be asked to speak at the 43rd Annual Calgary Public Library Volunteer Awards night on April 22nd about the positive affect that their Story Pals program has had in our daughter's life.
Story Pals is a program designed for reluctant readers ages 6 – 12. Children read aloud to a dog once a week to help them increase their reading fluency while reducing anxiety. I saw the application this program could have for a person with autism so I enrolled my daughter, Julia, 9 years ago. With special permission from the library, we are still attending this program twice a year because of the impact it continues to have.
Julia had such a strong phobia of dogs to the point where we could not get out of the car if a dog was anywhere near, even on a leash. This fear was affecting our quality of life. Since library programs are free, I thought I had nothing to lose by enrolling Julia in this program.
Interacting with a dog lowers anxiety and aides in communication. A dog doesn't judge, correct, or interrupt a person which can build confidence. Through reading to a dog, Julia found her public voice. Although she is still cautious around dogs, she can function if they are near. Julia developed a connection with her little dog, Mika, whose owner brought her every week for the past 9 years – true dedication!
I encourage everyone to explore the programs offered at the library. They are vast – computer coding, Reading Buddies, science exploration – and the list goes on. With no user fees, you have nothing to lose and everything to gain.
With summer just around the corner, you may want to check out the City of Calgary Recreation Resource Guide for Persons with Disabilities. They list all kinds of programs from music to sports. If you are looking for summer camps, the Ability Hub has a list.
Therapy sessions aren't always successful, but not for the reasons you may think. Judy Endow's recent blog post Mental Health Therapy and the Autistic Client: Establishing Context gives one of the best explanations on how to make therapy sessions successful. It's all about establishing context right away. Therapy sessions need to be constructed using a framework of predictability, sameness and routine, regardless of comorbid mental illness or the therapy goals being worked on.
Judy provides additional ideas on how to create predictability, sameness and routine in this thought provoking piece. I refer to Judy's work a lot because she has great insight into autism being both a person on the spectrum, a counsellor and very intelligent.
You don't often hear much about the experience of mothers with autism. The Guardian interviewed four women about what it's like to have a diagnosis of ASD and also be a mother.  Mothers sometimes get diagnosed when their own child is undergoing an assessment. Each of the four women had a very different experience, but all were diagnosed as adults. Women are still slipping under the radar due to ASD presenting differently in women than in men.
Becoming an independent adult with ASD involves a large skill set. Money management is a barrier to successful independence. Many people can't manage finances or handle money responsibly.
"Despite the importance of financial autonomy and the increased independence that comes from understanding money, financial management and decision-making often are seen as outside the purview of professionals working with young people with autism," said Clark Peters, co-author of the study and associate professor in the MU School of Social Work. "Educational programs that include financial literacy in both schools and independent living programs could increase autonomy and quality of life for people with autism."
Financial management needs to be part of an early education program. Parents can help by setting up a bank account for their child and having their child pay for items at the store. Financial institutions could also help by having dedicated phone lines for assistance.
If you are an educator and struggle with confrontational behavior, Bo Elven's new book Disruptive, Stubborn, Out of Control? Why kids get confrontational in the classroom, and what to do about it is for you. Based on the psychology of how children and people act, this book offers practical strategies for understanding why your students are behaving in the way they are, and how to react in a way that restores peace and harmony in the classroom.
With many examples of typical confrontational behaviours and clues for how to understand and resolve the underlying issues, this book will be every stressed teacher's best friend.
Children in a special educational setting often have lots of questions. The new book The Survival Guide for Kids in Special Education (And Their Parents) gives kids lots of tools and strategies they can use to deal with their concerns, whether they are in the process of being evaluated for special ed. or already receiving special ed. services. Readers will learn to cope with their challenges, understand reasons for testing, and see the benefits of accepting special education supports. The book is suitable for ages 8 – 14 and is written at the Grade 6 reading level.
These are the highlights of what in the world is going on in autism for May 2017.
Did you enjoy this post?
Please share it with your friends on your favourite social network.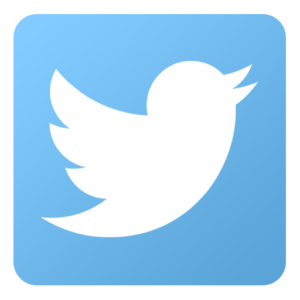 twitter handle (@Informed_Autism)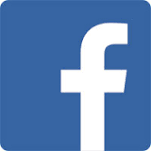 Visit Autism Awareness Centre's website at www.autismawareness.com for more great information.