What in the World is Going On? April 2017 Edition
What in the World is Going On?
April 2017 Edition
By Maureen Bennie
---
Member,
Autism Calgary Community
Director,
---
What in the World Is Going On
April 2017 Edition
World Autism Awareness Day is this Sunday, April 2nd.  Autism Calgary will be celebrating from 11 – 2 pm in Olympic Plaza downtown. There will be bubble blowing, face painting, bouncy castles and a special appearance by Aspie comedian Michael McCreary.
Each year, the United Nations has a theme for World Autism Awareness Day. This year's is "Toward Autonomy and Self-Determination".
The big news this month is the introduction of Julia, a new Muppet who has autism, to Sesame Street. Julia will make her first appearance on the show on April 10th. Sesame Street has always based their characters on extensive research. The challenge with portraying autism is it is such a wide spectrum. As the saying goes, "If you've met one child with autism, you've met one child with autism."
Sesame Street worked with autism organizations to decide which characteristics Julia should have and how best to normalize autism for all children.  The other interesting story behind this is the puppeteer who brings Julia to life, Stacey Gordon, is a mother of son with autism. Stacey also makes puppets. You can hear all about her in this clip from 60 Minutes.
Sesame Street has a section of their website devoted to autism. There are videos about autism for kids and parents, daily routine cards, being a friend to someone with autism, information for siblings and much more. I encourage you to visit their site as the information is very well presented.
On April 4th, PBS will be airing a documentary called Spectrum: A Story of the Mind . This 30 minute film goes beyond awareness to acceptance. The documentary uses both live action and animation to tell the story of autism from the perspective of various people on the spectrum. You will hear from Tito (author and poet), Temple Grandin and Judy Endow. Some of you may have heard Judy speak in Calgary at the Autism Awareness Centre Conference back in 2013.
Bo Hejlskov Elvén, a Swedish clinical psychologist, writes a great blog on supporting people with autism. He recently wrote a post about staff interventions that did not go well and how to reflect on that. Bo says when you say after a situation went badly "What else could I've done?" that this statement both defends what was done at the time and that it will more than likely happen again. Neither the quality nor the care will improve.
Bo says you have to go through the factors that led to the crisis. He states:
We need to consider whether the physical framework is optimal or contributed to the escalation (for example, that a hallway is too narrow), we need to look at whether we've implemented enough structure to the person's daily life, whether it was obvious to the person what he or she was expected to do, whether the sound level was too high, or if there were too many people in the room at once. We need to look at the stress level in the situation. And we need to look at what we ourselves did in the situation. Did we make unnecessary demands? Did we try to set a limit to compensate for our groundwork not being good enough? Were we low-affective enough? Can we do it differently next time?
Self-reflection is important in order to change how we react to things. We can't remain powerless to the phrase "What else could I have done?" or nothing will change. Food for thought…
We are a nation of hockey players and skaters, but what if your child has autism and finds learning to skate too challenging? Dad Derek Fortier, whose 7 year old son has autism, created a special piece of equipment called The Tornado's Edge to teach kids to skate. It looks like a merry-go-round. Have a look at it both on video and in a photo.
The Don Hartman North East Sportsplex was the first arena to purchase a unit and now has two for users to access at its two rinks. Hopefully, other arenas will follow as Tornado's Edge helps all kids learn to skate.
"It's just so much quicker in the ability for the kids to learn," general manager Perry Cavanagh said. "Their confidence just skyrockets and within minutes–literally minutes–(the kids') skating style changes, especially on crossovers."
Science can be a difficult subject to teach to students with learning challenges. Autism Classroom Resources comes to the rescue with some ideas on how to teach the material, present it, and demonstrate mastery. Check out this site for loads of ideas on ABA in the classroom, setting up classrooms, structured work systems and so much more!
The American Journal of Public Health released a sobering study that revealed those with an autism diagnosis were three times more likely to die from injuries than the rest of the general population. Autistic children are 40 times more likely to die from injuries than the general child population. Eighty percent of those injuries are caused by suffocation, asphyxiation and drowning.
It is important to know this information because we need to teach our children life skills to keep them safe and also have those that support people with autism be aware of the risks.
Hypotonia is a comorbid condition sometimes referred to as floppiness. Muscles that are meant to help support the skeletal system are not especially tight creating hypermobility. This means the limbs can move into awkward positions. Children with hypotonia are able to easily carry out feats that require flexibility, but not strength or balance. They may also have uncommon joint flexibility.
Hypermobility affects the development of motor control in many ways. Since the joints are naturally less stable, more muscle strength is needed for proper posture and movement control. Young people with hypermobility have difficulty climbing, gripping a pencil for drawing and handwriting, hanging from monkey bars, managing stairs, running, sitting erect while working at a table, and walking long distances. Also, these kids often have tight muscles in the hips and shoulders, which affect shoulder movements needed for drawing and handwriting, as well as sitting comfortably on a chair or cross-legged on the floor.
If you suspect that your child has hypertonia, have them assessed by a physiotherapist or occupational therapist.
This article on hypertonia comes from the blog My Asperger Child and it is superb. I did not see any information about the author, but the tips on improving both gross and fine motor skills are very helpful. I found this post informative and it provided lots of suggestions to try and help a person with hypotonia.
Show Me! A Teacher's Guide to Video Modeling is a new book about implementing video modeling. This book is meant to inspire readers to think about how they can use video modeling by providing many real-life examples of students who have used and found benefits from watching video to learn social skills, positive behaviors, and academics. A helpful planning guide is provided to help teams get started and more easily implement the video-modeling strategy.
Many children with autism feel a natural connection with music, but don't always find it easy to participate in musical activities. Dr. Dorita Berger's new book –  Kids, Music 'n' Autism – Bringing out the Music in Your Child – is packed with tips, advice and activities. This book shows how music and rhythm can help with brain development and quality of life, and how to encourage a genuine enjoyment of music.
Dr. Berger draws on her many years of experience in music-based clinical work, teaching and coaching, to answer common questions regarding musical interactions for children with autism. From what instrument to choose, how to find the right teacher, how to get your child to practice music, and even taking children to public music events, this book has all the essential information for you to dip into as and when needed.
With practical information to help you solve problems that may arise, such as sensory overload, let this book guide you and your child towards positive interactions with music, regardless of whether or not they have prior musical abilities.
These are the highlights of what in the world is going on in autism for April 2017.
Did you enjoy this post?
Please share it with your friends on your favourite social network.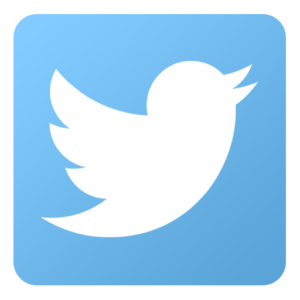 twitter handle (@Informed_Autism)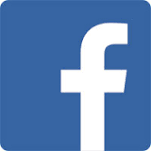 Visit Autism Awareness Centre's website at www.autismawareness.com for more great information.