Family Camping 2017, Spots Available, July 14-16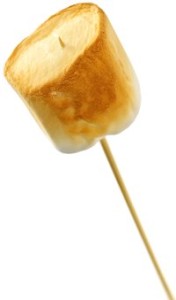 Inspired by the Father's Autism Network, Autism Calgary has booked a group camp-site this year!  This weekend is open to families throughout Alberta who care for a loved one with Autism Spectrum Disorder.  A recommended minimum donation of $30 per night per family is requested to help recover costs. (Donations can be made in advance on the Autism Calgary website Donate Web Page.)
Join us for Friday night, Saturday night, both nights, or come for the day on Saturday and join us for a picnic.
Weekend Camping: The Kananaskis Lower Lake Group at Peter Lougheed Provincial Park for the weekend of Friday July 14, 2017. The site is limited to 15 RVs / Trailers and 10 Tent units – so be sure to book early.  Tents, trailers and recreational vehicles  are permitted at this group camp-site (however, there are no hook ups.)
Directions: Drive 59.3 km west on the Trans Canada Highway (highway 1) past Canada Olympic Park, turn south (exit 118) and follow Kananaskis Trail south (AB #40) for 50.0 km, Turn right onto Kananaskis Lakes Trail/AB-742 for 7.8km, Turn right at Whiskey Jack Trail to enter the Lower Lake Camping Area, Take your next two right hand turns.

EACH TICKET IS FOR ONE FAMILY.
The purpose of this camping weekend is to provide an opportunity to take your family camping, joining other families who care for a family member with ASD.  There will be a group campfire Friday and Saturday night.   Your family are responsible for your own camping units, meals, and all supplies.  We thank you for cleaning up your camp area before your departure.  You are welcome to come for the whole weekend, Friday night only, Saturday night only, or just come for the day for a picnic.
Your voluntary donations to contribute to cost can be paid in advance on the Autism Calgary Donate Now Web Page, or your cheque or cash can be brought to our charity office (new address; 3639 26 Street NE Calgary T1Y 5E1).