Adult life with Autism Spectrum Disorder
A Self Help Guide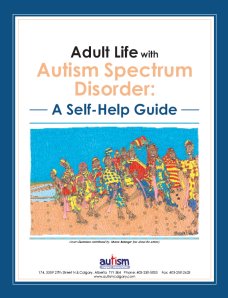 Order a copy of this invaluable resource.
The purpose of this Guide is to assist Alberta families and adults living with Autism Spectrum Disorder (ASD) as they pursue or plan for a meaningful adult life.
This Guide addresses key issues and provides useful information in the areas of adult diagnosis and treatment, legal and financial matters, post-secondary educational options, employment opportunities and alternatives, community living, and personal relationships.